22 February 2013

0 comments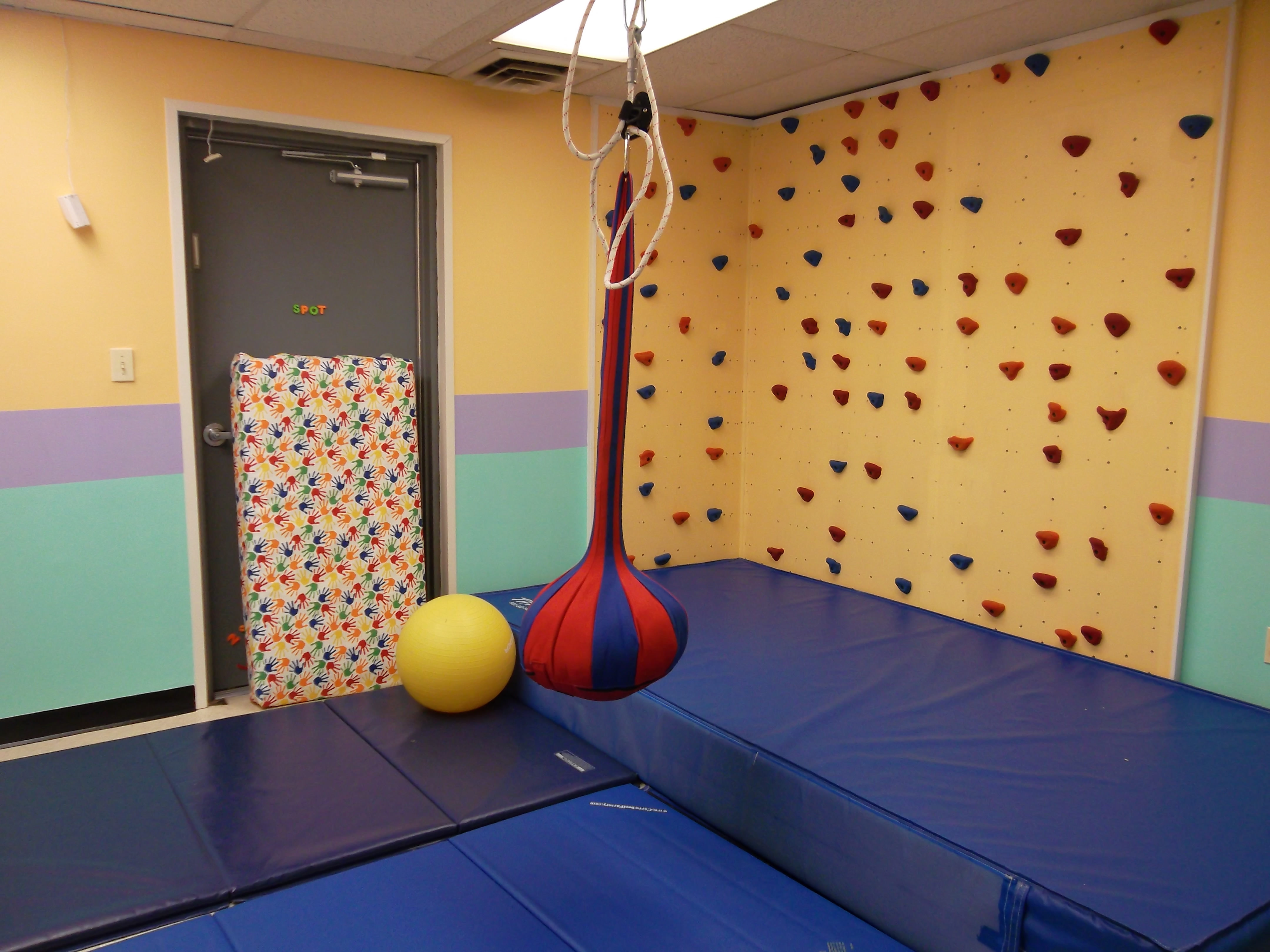 No, children do not head to work each morning… and they do not come home at 5:30pm ready to collapse from the day's work. But children do have occupations.
As the owner of a pediatric therapy center, parents often approach me with questions about occupational therapy. "How do I know if my child will benefit from OT? What will they do in an OT session? How will this help? " Here I attempt to answer these questions and convey how occupational therapy can be crucial for some children to achieve success.
Occupations on a child's "resume" include student, friend, child, and team player. Children must have the skills necessary to complete their roles/occupations in life. Pediatric occupational therapists work with children on functional living skills including fine motor skills, gross motor skills, sensory integration, and social skills.
How do I know if my child will benefit from OT?
It is important for a parent or educator to be on the look out to ensure each child is meeting developmental milestones. If a child is not meeting milestones, he or she may benefit from occupational therapy, and should visit a therapy clinic for an evaluation. A short delay in one area is not a reason for concern, but an overwhelming delay (more than a few months) might indicate that an occupational therapy evaluation may be necessary.
I often find that the earlier OT treatment is initiated the better the results. For example, both a four year old and a six year old come into a therapy clinic for an evaluation. Both children have a poor grasp. While both children can benefit from OT treatment, I have found that the younger child will progress more quickly. Therefore it is important to always be aware of what movements, functions, and tasks your child should be able to accomplish at any given age. If your child is not performing tasks, as they should be able to, reach out to an occupational therapist as soon as possible.
The Evaluation Process
A child is usually referred for a therapy evaluation if a parent has a concern regarding the skill level of a child or if the child is exhibiting sensory processing issues. Teachers and a child's primary care physician often identify delays as well.
A thorough evaluation is administered to understand and outline a child's area/s of deficit and to determine what skills need to be addressed to improve the child's ability. An experienced therapist can evaluate and determine the underlying issues that contribute to a child's difficulties. It is important that a holistic approach be used when working with children.
During the evaluation process a therapist collects background information from the child's parents, and often teachers, to identify concerns. The therapist then performs standardized testing and engages the child in different functional activities, which would identify areas that need improvement. The results of this testing are compared to the results from typical same aged peers. The therapist is then able to determine what level the child is functioning on and whether the child could benefit from services. For each child that qualifies for treatment an individualized plan of care is developed.
The Pediatric Experience
Therapy, what's that? We are going to have some fun! Pediatric therapy should be a positive experience for a child. When a child goes to a therapy clinic for an evaluation they do not view the appointment as a test but rather a fun filled hour with lots of toys and activities. Treatment sessions should bring the best out of a child – in both skill and confidence. Each treatment session should create and enjoyable atmosphere where each child can build the necessary skills while having a good time. Exciting equipment such as swings, a rock-wall, crash pad, balls and tunnels enable therapists to provide a therapeutic session working on sensory processing, balance, coordination or strength without the child realizing that they are doing any work.
The OT Focus
If children are lacking fine motor skills, gross motor skills, sensory integration, or social skills their functional living skills diminish. Unable to perform tasks that are part of a daily routine, children become dependent on others and this can decrease their quality of life. In OT we focus on these skills to ensure that all children can reach greater levels of independence and success.
Fine Motor Skills
Fine motor skills are small movements that require the coordination of small muscles.  A child who struggles with fine motor skills may have trouble getting dressed each morning. For example, zipping a jacket can present difficulty, as the child may not be able to grasp the zipper.  In OT, the lacking skill is ascertained and the therapist incorporates activities that reinforce this skill.  In this example there is a fine motor deficit so a therapist may work with the client on manipulating small objects by engaging the child in an activity with small pegs. Once the child has successfully manipulated small objects the therapist will then engage him in a dressing task to practice latching and zipping.
Gross Motor Skills
Gross motor skills are movements that require the coordination of large muscles. A child that has gross motor deficits often has poor strength or poor coordination, which affects their gross motor ability. Often children who have a difficult time keeping up with peers on the playground have gross motor deficits. If a child has poor endurance a therapist will work with the child on suspended equipment, like swings, and use anti-gravity poses to improve a child's strength to enable him to endure physical work for greater amounts of time. This will help the child to eventually play on the playground, unburdened, with his friends.  
Sensory Integration
Sensory Integration is the ability for an individual to understand sensory information coming in to their system. When a child does not translate the sensation correctly it often is interpreted as a threat and the child withdraws or reacts emotionally, often indicating a sensory processing disorder or dysfunction. Treatment is focused on integrating the senses to allow the child to better understand the information as well as to implement strategies to improve regulation. I have found that a customized sensory diet, or a carefully selected group of activities which are used as a tool to improve a child's ability to function with less agitations or disruptions, is the often the best method for continued improvement.
Social Skills
Developing appropriate social skills is important for every child so they are able to make and keep friends. Children need friends to get through the day. In an OT session therapists will work with children on eye contact, reading facial expressions, and appropriate ways to make friends. Children who need to work on social skills often benefit from group therapy sessions.
Therapy is an effective way for children to improve functional skills and become independent persons. If a child is not meeting developmental milestones, take him for an evaluation.  If treatment will benefit your child, be sure that the therapist stays focused on the goals established upon the completion of the initial evaluation and for progress to be measured multiple times throughout the year. Keeping a close eye on progress is key to a child's success. A child's motivation in therapy is also important and therapists work hard to develop and maintain a rapport with the child.  I find that happy and relaxed children make the most progress in therapy and it is important to keep it that way.