04 November 2019

0 comments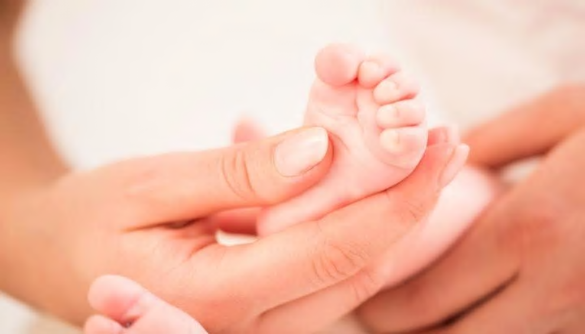 Primitive Reflexes
WHAT ARE REFLEXES?
"Reflexes are involuntary movements or actions. Some movements are spontaneous, occurring as part of the [person's] usual activity. Others are responses to certain actions. Reflexes help identify normal brain and nerve activity. Some reflexes occur only in specific periods of development."
WHY DID THE REFLEXES NOT INTEGRATE?
Unfortunately, there is limited research related to retained primitive reflexes. However, it is known that as an infant develops both in utero and after birth, neural pathways (i.e. connections in the brain) are formed which allows for these reflexes to naturally integrate, and the infant or child to develop. When reflexes are retained, a number of challenges can occur (see chart). The impact of these challenges determines the functional outcome and need for integration and skilled services.
MY CHILD'S REFLEXES DIDN'T INTEGRATE, WHAT SHOULD I DO?
If you suspect your child may have retained (still present) primitive reflexes that are impacting the child's function in daily life such as trouble holding pencils and markers, is timid or shy to the point of not participating in group activities, is overly sensitive to sounds or shows strong reactions to sounds, has difficulty sitting still or concentrating, has low body awareness or strength, does not cross the center of his or her body, etc., consult with your therapist or see our front office to schedule an occupational therapy evaluation.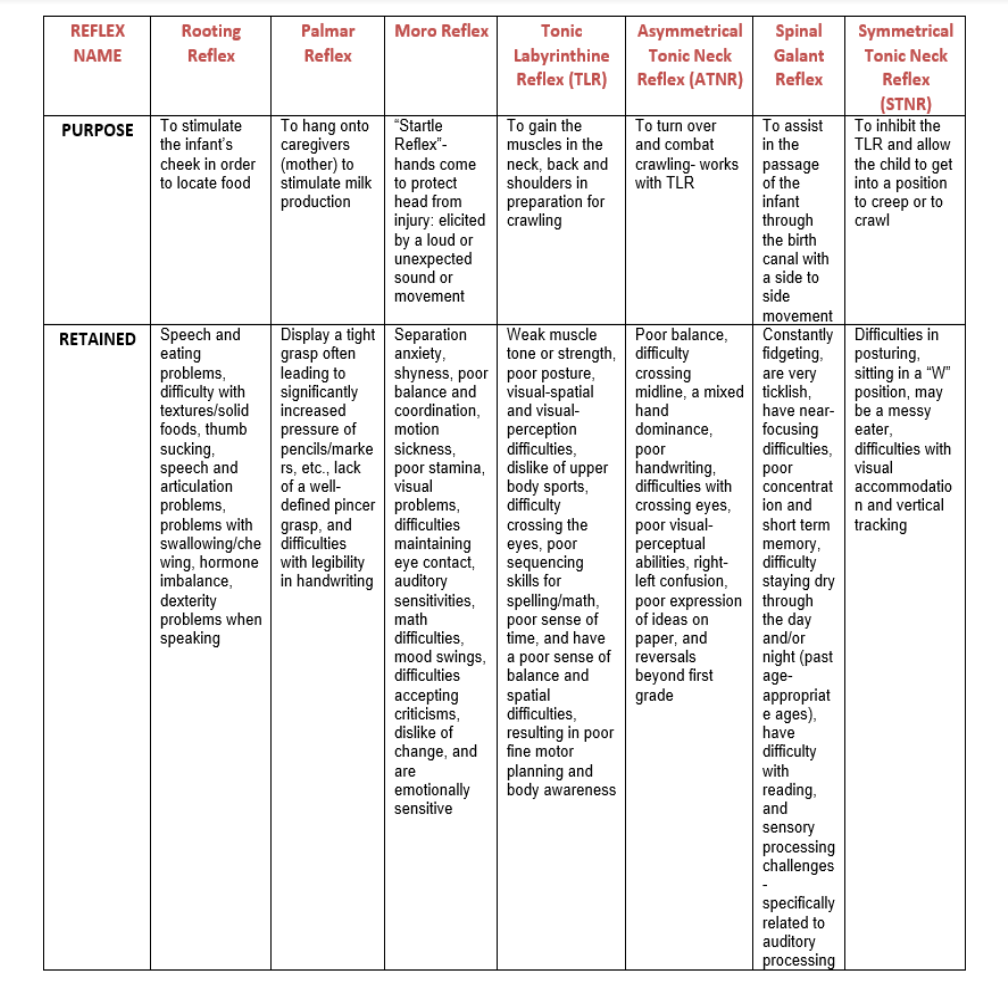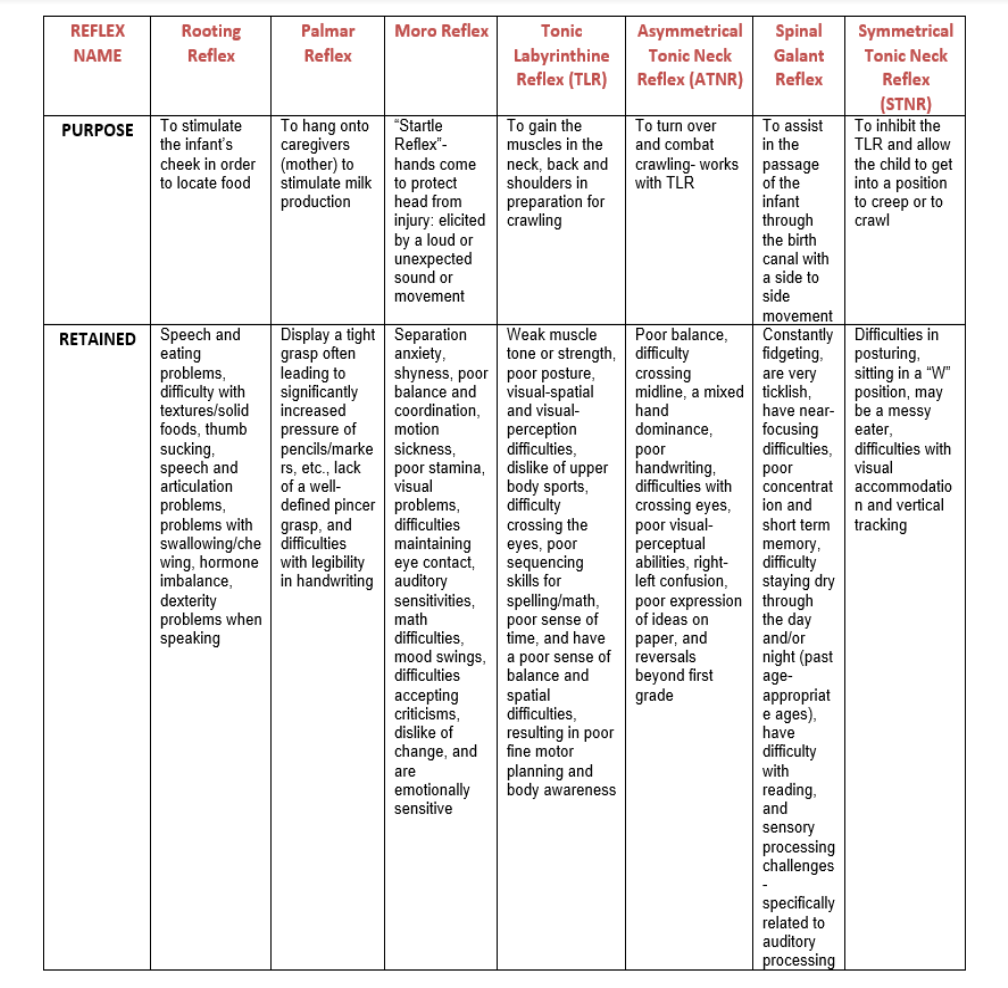 Resources: https://www.cincinnatichildrens.org/health/r/newborn-reflexes
If you have questions regarding your child's development. Please call us at 410-358-1997. For more info on Pediatric Physical Therapy click here