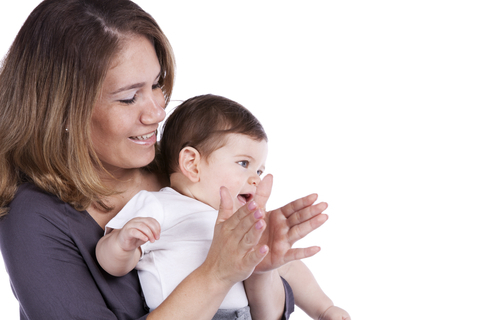 Pediatric speech-language pathologists often work with children who are beginning to develop language. Typically, children begin speaking between 12 and 18 months of age. By age 2, children should have a vocabulary of approximately 300 words, and by age 3, nearly 1,000. If a child does not appear to understand simple directions, is not saying any words or is simply babbling beyond 18 months, a comprehensive speech and language evaluation is recommended. An experienced speech therapist can look at the child's play skills, how the child interacts with others and if the child comprehends instructions and directions. The therapist would also focus on how the child is communicating his or her wants and needs. Areas of observation could include:
• Is he or she only communicating through gestures and/or vocalizations?
• Does the child imitate words that he or she hears in the immediate environment?
• Does the child have any true words in his or her vocabulary?
Once an assessment is completed, if the child is in need of speech and language therapy services, a pediatric speech-language pathologist would begin a course of therapy focusing on the child's specific areas of need. Early intervention services are critical to helping a child build his or her speech and language skills, and to ensure that a child does not fall further behind in areas that may already be delayed.
The Therapy Spot is a multidisciplinary pediatric therapy center that offers speech therapy services that help children with communication difficulties. Click here to learn more about our speech-language therapy options.